Rj Homes P/L - Building & Construction Essendon
Residential Building Design, Renovators, Construction, Extensions, Unit Development Essendon | Glenroy | Kew | Toorak | Cheltenham
0420 60# ###

0420 60# ###

PO Box 523
Glenroy VIC 3046

Map

7 days anytime
Screeding Essendon
Renovators Glenroy
About Us
Rj Homes – Building & Construction Essendon│Unit Development Cheltenham
Rj Homes designs, builds, and renovates residential and commercial buildings.
For impressive screeding, tiling, and building construction, call Rj Homes to render it all for you today on 0420 60# ###.
Building & Construction Essendon
Rj Homes is a prime residential and commercial building contractor.
It is a family operated business with more than a decade of experience in the construction industry.
With the goal of transforming dream homes and building concepts into reality, Rj Homes stands as one of the most respected builders in the area.
Aside from being a fully insured, registered HIA builder, the company also holds public liability and tiling certificates.
You can take confidence in the quality of the team's work and benefit from the same satisfaction that other clients in Melbourne have experienced.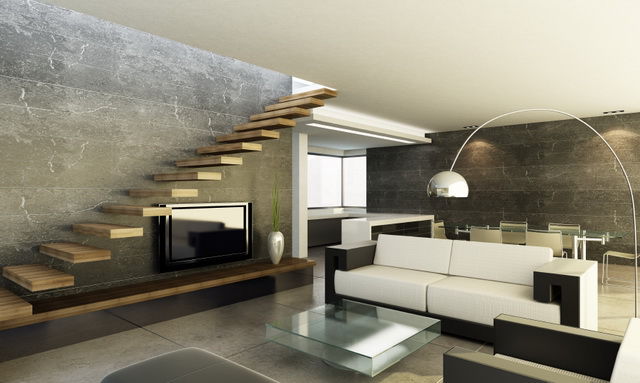 Renovators Glenroy
Is your property beginning to look shabby, neglected and outdated?
Do you want to make a few changes in your home with a limited budget?
Then contact Rj Homes to discuss your renovation project and create a cost effective plan that will fit your requirements.
Construction Kew
Professionalism, quality, and great customer service – these are what you can expect to receive when you book your construction project from Rj Homes.
Extensions Toorak
Rj Homes is embodied with a closely knit team of builders, designers, engineers, surveyors and suppliers; who work together to construct your property to the highest standards.
Unit Development Cheltenham
From the design to the finished project, Rj Homes oversees each phase to make sure that your home or establishment is built with care and precision.
The company specializes in the following services:
Screeding

Wall and floor tiling (domestic and commercial)

Waterproofing

Design and conceptualization

Building construction

Renovations and extensions

Project management

Unit development
All of these services are rendered in an extremely professional manner that will put your mind at ease.
Building Company Melbourne
If you need a premier building company that will make your construction project hassle free, then remember the name – Rj Homes.
Start building a superior home that fits your lifestyle, dial 0420 60# ### anytime. Aida Saraya would be glad to assist you.
To view the company's portfolio, visit Rj Homes' website.
---
View similar businesses near: Glenroy VIC
Payment Types Accepted
---
Products
Commercial Constructions, Building Services, Home Renovators, Bathroom Renovations, Carpentry, Building Maintenance, Building Construction, Home Improvements, Custom Homes, Planning, Permits, New Dwellings, Alterations & Additions, Extensions, Rendering, New Homes, House Planning, Commercial Builder, House Contractor
---
Services
Screeding Melbourne, Reservoir, Bundoora, Macleod, Thomastown, Glasdstone Park, Brunswick, Ballarat, Bendigo, Dandenong, Frankston, Geelong, Hamilton, Horsham, Melton, Warrnambool, Mornington Peninsula, Hoppers Crossing, Ferntree Gully, Preston, Sunbury, Berwick, Caroline Springs, Greensborough, Mill Park, Epping, Watsonia, Meadow Heights, Roxburgh Park, Fitzroy, Morang, Heildelberg
---
Certifications
Registered HIA Builder
Certificate in Tiling
Public Liability
Fully Insured
Occupational Health and Safety
Certified Tiler
---
Categories
---
---
There are no reviews for this business
nin on 3rd Mar 2021

Barry Mayo on 22nd Sep 2020

Deep on 17th Jun 2020

Steve Darwin on 9th Jan 2020

Anita U on 21st Nov 2019

alida bortignon on 10th May 2019

john mackie on 29th Jun 2018

john mackie on 13th May 2018

N May on 23rd Mar 2017

Marie on 24th Feb 2017

Frances and John Sebesta on 16th Feb 2017

Cindy Winston on 16th Jun 2016

Kylie Healy on 15th Jun 2016

james weatherly on 8th Apr 2016

Nick O'Brien on 31st Aug 2015

Mary Donnelly on 12th Mar 2015

Matthew Charles on 11th Jul 2014

Con and Erin Vasiliou on 13th Mar 2014

Narelle and Mark Macaulay on 19th Feb 2014

Lans Jefferson on 22nd Jan 2014

Linda Matuska on 22nd Oct 2013

Leanne on 11th Sep 2013

Mary J on 31st Aug 2013

Jamie S on 31st Aug 2013