Anthony M Cichello - Registered Clinical Psychologist Melbourne
Registered Clinical Psychologist, Adult & Youth Mental Health, Couples Therapy, Schema Therapy, Depression Help, Cognitive Behaviour Therapist Melbourne | South Yarra | Fitzroy | East Docklands | Prahan
(

0439) 95# ###

(

0439) 95# ###

454 Collins Street
Melbourne VIC 3000

Map

7 Days
Registered Clinical Psychologist Melbourne
Clinical Psychology Fitzroy
About Us
Anthony M Cichello – Registered Clinical Psychologist Melbourne | Depression Help South Yarra

For an effective and experienced registered clinical psychologist with 25 years of experience, call Anthony M Cichello today on 0439 95# ###.
Registered Clinical Psychologist Melbourne
Emotional distress can be gut-wrenching and can put you through a lot of anguish, pain or confusion.
Perhaps it is something you are unable to talk to any of your friends or family members about.
Or perhaps they do try and help, but you feel like it doesn't get you anywhere.

It might be time to seek professional help.

Anthony M Cichello is an accomplished Victoria-based registered clinical psychologist you can turn to.
Based out of two locations in Melbourne and Bendigo, he has 25 years of experience working with clients through the use of collaborative best-practice methods which have been tried and tested for effectiveness.

Youth Mental Health East Docklands | Collingwood
Having kept up with times and societal shifts, Anthony is more than adequately equipped to treat conditions such as: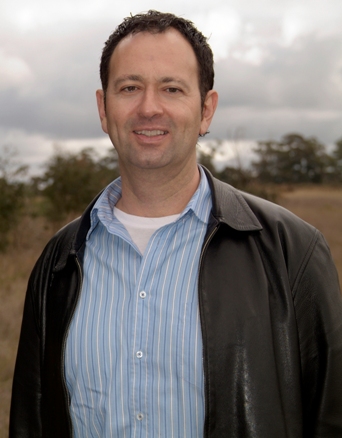 Depression and other related disorders

Bipolar Disorders

Panic Disorders

Anxiety Disorders

Eating Disorders

Phobias

Insomnia

Chronic Pain and Fatigue

Internet Addictions

Drug, alcohol and smoking Addictions
In addition, he also provides formal personality assessments as required by his clients.

After attaining his Bachelor of Science with Honors from the University of Melbourne in 1984, and his Masters of Clinical Psychology, University of Western Australia, 1989, he has since been fully accredited and registered with endorsements by the:
Psychology Board of Australia

APS Colleges of Clinical Psychologists, Health Psychologists and Counselling Psychologists

Australian Psychological Society

Australian Association of Cognitive Behaviour Therapists

Medicare Australia Accredited Specialist Clinical Psychologist Rebates
Cognitive Behaviour Therapist South Yarra | Malvern
Cichello specialises with adults, couples and youth using best practice, evidence-based methods.

Trained both in Australia and overseas, Anthony is highly qualified and aside from his private practice, he has also worked in various Health and Education Instituitions such as:
Bendigo Health

Royal Perth Hospital 

Monash University

University of Western Australia

APS College of Clinical Psychologists
His clinical supervision services are also made available to all other psychologists, psychiatrists and general practitioners.

In his past and current work, Anthony works very closely with adults, couples and youth in areas such as:
Personality disorders

Marital and relationship conflicts

Eating problems and weight issues

Couples therapy

Family issues, succession planning and / or disinheritance

Same-sex attracted issues

Sex therapy, sexuality issues
Clinical Psychology | Couples Therapy Fitzroy
Don't suffer in silence, speak to a professional psychologist about your troubles.

Help's a phone call away.
To make an appointment with Anthony M Cichello, call 0439 95# ### between Mondays and Fridays to make an appointment.
For more information on Anthony's fees and his practice, visit the website.

---
View similar businesses near: Melbourne VIC
Payment Types Accepted
---
Products
Clinical Psychologist, Clinical Psychology, Chronic Pain, Chronic Fatigue, Cognitive Behaviour Therapist, Depression Help, Insomnia, Recurrent Depressive Disorder, Cyclothymic Disorder, Suicidal Feelings, Dysthymia, Social Anxiety Disorder, Performance Anxiety, Couples Therapy, Sex Therapy, Sexuality Issues, Drug Addiction Help, Alcohol Help Smoking Addictions, Self-Esteem Issues, Phobia Assessment, Agoraphobia, Body Dysmorphia, PTSD, OCD, Obsessive Compulsive Disorder, Family Issues
---
Services
Registered Clinical Psychologist South Yarra, Prahan, South Melbourne, Fitzroy, Brunswick, Essendon, Ascot Vale, Camperwell, North Melbourne, Fairfield, Clifton Hill, Kew, Northcote, Collingwood, Abbotsford, East Melbourne, Port Melbourne, Richmond, Carlton, Hawthorn, St Kilda, Caulfield, Malvern, Balwyn, Ivanhoe, Pascoe Vale, Thornbury, East Docklands, Melbourne
---
Certifications
Master of Clinical Psychology, 1989, University of Western Australia
Bachelor of Science with Honors, 1984, University of Melbourne
Full National Registration and Endorsed Clinical Psychologist, Endorsed Health Psychologist and Endorsed Counselling Psychologist - Psychology Board of Australia
Full accreditation as a Clinical Supervisor - Psychology Board of Australia
Full Member, APS Colleges of Clinical Psychologists, Health psychologists and Counselling Psychologists
Full Member, Australian Psychological Society
Full Member, Australian Association of Cognitive Behaviour Therapists
Medicare Australia Accredited for Specialist Clinical Psychology Rebates
---
Categories
---
---
There are no reviews for this business
John smith on 25th Oct 2018

Jennie Gilchirst on 31st Dec 2015

C.M and T.W on 28th Sep 2011

S.W (16 years old) on 27th Sep 2011

Sharon on 27th Sep 2011

Marge on 27th Sep 2011

Deb on 27th Sep 2011