Boodles Concrete - Concrete Supplies Chinchilla
Pre-Mix Concrete Supplies, Mobile Concrete Supplier, Concrete Construction Materials, Concrete Batching, Industrial Concreting Chinchilla | Dalby | Miles | Roma | Condamine | Tara
(07) 4669 ####

0421 95# ###

PO Box 280
Chinchilla QLD 4413

Map

By Appointment
Concrete Supplier Chinchilla
Pre-Mix Supplies & Services Miles
About Us
Boodles Concrete – Concrete Supplies Chinchilla | Concrete Construction Materials Miles

For concrete supplies and services in Chinchilla and surrounds, contact Boodles Concrete on (07) 4669 ####.

Pre Mix Concrete Supplies Condamine

Boodles Concrete has been helping build a better Australia since 1968 by providing concrete services and supplies to domestic, commercial and industrial clients in country and outback Queensland.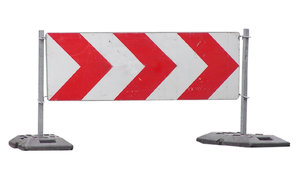 Boodles Concrete has built a name that has become synonymous with high product quality.

That's why when you need concrete supplies and materials for your business, Boodles Concrete has you covered.

Boodles Concrete is a mobile concrete supplier who has been in the business for nearly half a century, and has a wide range of successful projects to their name.

Mobile Concrete Supplier Tara
Do It Once, Do It Well, Build A Better Australia.

And that's exactly what Boodles Concrete does.

With Boodles Concrete handling your concrete building and concrete supplies needs, you're sure to receive only the best service and products that will last for decades.

Start providing your clients with quality materials and products now by hiring Boodles Concrete.

Concrete Batching Dalby

Boodles Concrete knows concrete, and many property owners and concreting contractors have benefitted from this knowledge.

But aside from the concrete supplies solutions that Boodles delivers, Boodles Concrete also provides expert concreting services.

Many property owners and construction managers trust Boodles Concrete to get the job done properly and promptly…it's time you experienced the same.

Industrial Concreting Miles

For about 35 years, Boodles Concrete has been providing concrete services and supplies for clients in Chinchilla and the surrounding areas.

And from concrete driveways to sprawling parking spaces to homes and large offices, Boodles Concrete can help you with your construction needs.

Provide the quality of work that your customers deserve; call Boodles Concrete, the mobile concrete supplier that you can count on at (07) 4669 #### or 0409 96# ###.
---
View similar businesses near: Chinchilla QLD
Products
Concrete Suppliers, Onsite Concrete Batching, Concrete Materials, Concrete Construction Materials, Commercial Concreting, Industrial Concreting
---
Services
Concrete Supplies Chinchilla, Miles, Tara, Dalby, Condamine, Holmes, Jandowae, Milmerran, Oakey, Nanango, Murgon, Gayndah, Kingaroy, Roma, Mitchell, Charlerville, Pittsworth, Highfields
---
Certifications
---
Categories
---
---
There are no reviews for this business
Joel Moreton on 24th Feb 2018

Michael Ballard on 24th Feb 2018

Ethan Newland on 23rd Feb 2018

Regan on 19th Apr 2017

MQ on 24th Oct 2016

Jack Baseley on 7th Jun 2016

Sam on 13th Oct 2015

Roby Cruickshank on 26th Mar 2015

Pei on 29th Jul 2014

Esther on 28th Jul 2014

Jas Grew on 12th Jun 2014

Marshall on 22nd Oct 2013

Paul Denny on 14th Sep 2013

Rosemary on 17th Jul 2013

Alie Shayler on 13th Jul 2013

jason wilstom on 25th May 2013

Louise Worland on 3rd Apr 2013

Leah on 3rd Mar 2013

Sarah S on 22nd Jan 2013

joelbb on 15th Jan 2013

Tasha Palmer on 26th Oct 2012

Adele on 16th Oct 2012

amanda leach on 26th Sep 2012

Matt Strongway on 31st Aug 2012