REAF Consultants - Corporate Training Bankstown
Corporate Training, Financial Consultant, Academic Training, Risk Management, Fraud & Financial Strategies Bankstown | Parramatta | Liverpool | Campbelltown | Sydney
0410 56# ###

5/41 Bankstown City Plaza
Bankstown NSW 2200

Map

By Appointment
Corporate Training Bankstown
Audit & Compliance Sydney
About Us
REAF Consultants – Corporate Training Bankstown | Financial Consultant Sydney CBD
Contact REAF Consultants to get help with risk management, audit, compliance, fraud and financial issues: 0410 56# ###.
Corporate Training Bankstown
REAF Consultants offers prompt, reliable and professional consulting and corporate training services that guarantee business success for private and government offices in Bankstown.
Lower your business' exposure to fraud and employ the assistance of the experts from REAF Consultants.
With a mission to help you work efficiently against fraud and improve your risk management strategies, REAF and its team of professional consultants will provide practical and unbiased advice to help you make your business succeed.
Financial Consultant Parramatta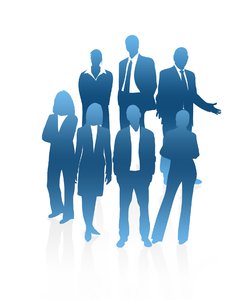 Their consultants do not just have trade knowledge in the field but are also equipped with first-hand experience in audit, compliance, fraud and financial issues as well as risk management.
Depending on your business' needs and concerns, REAF Consultants will review your situation and provide you with strategies and plans of action to handle fraud and all other financial disciplines with ease, care, and precision.
Academic Training Liverpool
REAF Consultants takes pride in their team of specialists in academic training and development, anti-money laundering, fraud, audit, compliance and risk management.
With a proven track record, you are sure to receive quality service that will improve your business' security.
Risk Management Sydney
Create a healthier work environment and keep legal risks at bay.
Learn how to protect your business from fraudulent transactions through the professional assistance of REAF Consultants.
With their kind of service, you are sure to reap the rewards of your hard work with no difficulty.
Fraud & Financial Strategies Sydney CBD
REAF Consultants guarantees to provide expert assistance in reducing your business' exposure to fraud.
Learn more about corruption risk management as well as fraud prevention and control and let your organization flourish.
You can contact REAF Consultants through their website or at 0410 56# ###.
---
View similar businesses near: Bankstown NSW
Payment Types Accepted
---
Products
Consulting, Financial Consultant, Coporate Training, Education, Training, Fraud & Financial, Audit, Compliance, Risk Management, Academic Training, Money Laundering
---
Services
Corporate Training Bankstown, Punchbowl, Greenacre, Campsie, Roselands, Moorebank, Belmore, Croydon Park, Yagoona, Birrong, Sefton, Ashfield, Strathfield, Lidcombe, Chester Hill, Bass Hill, Earlwood, Beverly Hills, Condell Park, Auburn, Berala, Marrickville
---
Categories
---
---
"Extremely helpful in my day to day work, and very easy to follow."

"Nader is Awesome!!!
Highly Recommended
Thanks Again Mate"
Melissa Smith on 11th Mar 2013

Raech Davidson on 11th Mar 2013
"I have been using CEA for over 20 years. They look after small business really well. It would be good if they had an email address on their website and the telephone number keeps disappearing when you log on.
Anne Brown Residential Care Manager Norwood Nursing Home and Pennington Aged Care Village."