Exotic Electrical - Electrician Point Cook
Electrician, Electrical Contractor, Security Systems, Lighting, Electrical Maintenance West Melbourne | Eynesbury | Point Cook | Werribee | Altona Meadows
0412 77# ###

Electrician
Point Cook VIC 3030

Map

24/7
Electrician Point Cook
Werribee Electrician
About Us
Exotic Electrical | Electrician Point Cook | Electrical Maintenance West Melbourne
For all things electrical, contact Frank on 0412 77# ###.
Electrical Contractor Altona Meadows
Exotic Electrical is a fully licensed electrician based in the West of Melbourne that can solve all of your electrical and security system needs.

Having trouble keeping your home or office electrical system running properly?
That won't be a problem when you put Exotic Electrical, a fully licensed electrician servicing West Melbourne, in charge of your electrical needs.
Electrical Re-Wiring Eynesbury
Exotic Electrical can help you out if you need top-to-bottom security systems solutions or thorough data cabling planning and installation.
Everybody knows that wires can be a real problem and a real chore to keep organised, but with Exotic Electrical taking care of all your electrical concerns, you're in good hands.
Exotic Electrical also guarantees quality work for a good price.
So if you're looking for an electrical contractor you can afford and rely on, call Exotic Electrical.
Lighting Werribee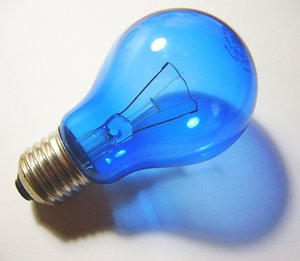 Exotic Electrical remains one of the most affordable yet reliable electrical contractors in the whole of Melbourne.
Thanks to their 15 years in the business, Exotic Electrical continues to provide the attention and customer care that local contractors are known for.

Affordability and quality work, plus small town customer care, make Exotic Electrical an electrical contractor that clients put on their speed dial.
Security Systems Hoppers Crossing
Exotic Electrical is an experienced electrical contractor based in the West of Melbourne who handles all kinds of electrical jobs for residential, industrial and commercial clients.
Exotic Electrical also specialises in new house wiring, old house re-wires, switch board upgrades, data cabling, and security systems installations.
Electrician Point Cook

Basically, Exotic Electrical can handle anything electrical; whether small jobs or big jobs
Discover how to solve all of your home or office's electrical-related problems by calling Exotic Electrical at 0412 77# ### and get your free quote today.
---
Recommended Businesses
---
View similar businesses near: Point Cook VIC
Payment Types Accepted
cash, cheque
---
Products
Electrical Services, Electrical Contractor, Maintenance & Services, Domestic & Industrial Electrician, Light & Power, Security Systems, Emergency Lighting Tests, Switchboard Upgrades, Air Conditioning, Testing & Tagging, Rewiring & Renovations, Smoke Alarms, Shop Fitouts, Garden Lighting, Telephones, Internet, Audio Visual, Security Cameras, Solar Installation, Data Cabling, TV Wall Mounting, HDMI Cables, Safety Switches
---
Services
Electrician Hoppers Crossing, Altona Meadows, Williams Landing, Geelong, Werribee, Tarneit, Caroline Springs, Sunshine, Altona, Eynesbury, Bacchus Marsh, Melton, St Albans, Cairnlea, Delahey, Brooklyn, Keilor Downs, Quandong, Corio, Hamlyn Heights, Lara, Point Cook
---
Certifications
Fully Licensed Electrician
---
Categories
---
---
"Arrived right on time and did a fantastic job, would use Frank again 100%."
tony peake on 10th Feb 2020

Gavin Bushell on 13th Jan 2020

Josh Don on 18th Jul 2018

micheal nudelman on 3rd May 2018

Doug Stannard on 1st May 2018

kings Culture on 11th Apr 2018

Allan on 10th Mar 2017

Jaques Jaques Arouet on 26th Feb 2017

Oliver on 11th May 2016

suzie stefano on 20th Nov 2015

jay abider on 18th Oct 2015

Alan on 23rd Sep 2015

Anastasia Wittleton on 19th Jan 2015

Rachel on 11th Nov 2014

N R on 30th Sep 2014

Susan Wrightworth on 6th May 2014

Dayo on 24th Mar 2014

Kate Atkinson on 19th Mar 2014

Dick Woodlength on 11th Mar 2014

Sarah Mason on 21st Jan 2014

Richard Szabo on 14th Jan 2014

Roma Price on 2nd Jan 2014

Karin on 2nd Dec 2013

Raech Davidson on 23rd Sep 2013