Daniel Ellis Landscaping - Commercial & Residential Landscaper Nunawading
Commercial & Residential Landscaper, Landscaping Construction, Garden Design, Fencing & Screening, Outdoor Entertaining Areas Nunawading | Ringwood | Mitcham | Ivanhoe | Glen Waverley
0430 15# ###

10 Gladys St
Nunawading VIC 3131

Map

7 days 24/7
Commercial & Residential Landscaper Nunawading
Garden Design Mitcham
About Us
Daniel Ellis Landscaping – Commercial & Residential Landscaper Nunawading | Garden Design Mitcham
Looking for a quality landscaper in Melbourne's East? Call Daniel Ellis on 0430 15# ###.
Commerical & Residential Landscaper Nunawading
Daniel Ellis Landscaping offers garden care, excavation, and general carpentry services.
Save more by hiring an all-in-one contractor to provide outdoor maintenance for your property - contact Daniel Ellis Landscaping today!
Landscaping Construction Ringwood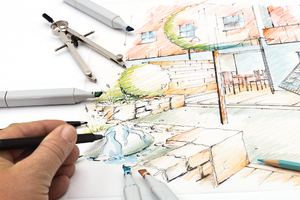 Daniel Ellis is your friendly landscaper and handyman from Nunawading.
Specialising in all aspects of landscaping, this company is qualified and fully insured to conduct garden maintenance services and more.
It is owned and operated by Daniel Ellis, who has more than 8 years of relevant experience in the industry.
Aside from being a landscaper, Mr Ellis also holds a license in excavators and bobcats, a red car for union sites, a first aid certificate, and a permit to work with children for schools.
Fencing & Screening Ivanhoe
Do you live in East Melbourne?
Well, here's some good news for you – Daniel Ellis and his team are just nearby to help you!
For reliable, honest and quality service, assign Daniel Ellis Landscaping to work on your property.
Outdoor Entertaining Areas Glen Waverley
Landscaping, aside from improving the look of your surroundings, increases the value of your property.
Liven up your outdoor façade, plant some luscious greens and let Daniel Ellis Landscaping be your official landscaper.
Do you need retaining walls for your property?
Daniel Ellis Landscaping also does concreting and paving for walls and pathways, so let the team know if you need someone for the job.
Enjoy the convenience of hiring just one company for a variety of lawn and handyman services.
Save time, energy and money by entrusting it all to Daniel Ellis Landscaping.
Daniel and his team are experts in the following areas of work:
Landscaping

Irrigation of plants and mulches

Concreting of driveways and pathways

Excavation and drainage work

Retaining walls (brick, block and timber)

Paving (sand or concrete base)

Decking and general carpentry

Fencing and gate installation

Instant and artificial turf landscaping
Excavation Forest Hill
Daniel Ellis Landscaping has gained a good reputation for his friendly and reliable service, combined with competitive prices.
Fully insured and licensed, Daniel's team aims to give their best in each work, while keeping up with the specified budget.
For quality service from the ground up, dial 0430 15# ###.
---
Recommended Businesses
---
View similar businesses near: Nunawading VIC
Payment Types Accepted
Cash, Cheque, Bank Transfer
---
Products
Landscaping Design, Landscaping Construction, Garden Design, Outdoor Entertaining Areas, Landscaper, Commercial & Residential Landscaper, Landscape Contractors, Lawn Care, Paving, Tiling, Carpentry, Decking, Pergolas, Retaining Walls, Brickwork, All Stonework, Water Features, Fencing & Screening, Rendering, Irrigation, Garden Lighting, Planting, Turfing and Mulching, Rain Water Tanks, Driveways, Pathways, Excavation, Gates
---
Services
Commercial & Residential Landscaper Ringwood, Doncaster, Blackburn, Croydon, Burwood, Glen Waverley, Vermont, Forest Hill, Wantirna, Ferntree Gully, Bayswater, Boronia, Balwyn, Surrey Hills, Chadstone, Carnegie, Ivanhoe, Clayton, Knoxfield, Nunawading
---
Certifications
Qualified Landscaper
Fully Insured
Excavator and Bobcat License
Red Card for union sites
Working with children check
Apply First Aid Certificate
---
Categories
Gardening & Landscape Contractors
---
---
There are no reviews for this business
Bev B on 20th Mar 2018

From Colebee on 13th Dec 2017

john nour on 12th Aug 2017

Jess on 24th Oct 2016

Allan on 22nd Oct 2016

David and Valerie on 29th Sep 2015

Sue Morgan on 13th Dec 2014

Jenny on 7th Oct 2014

Pei on 29th Jul 2014

Paula Butler on 19th Jul 2014

Rachel Ipstein on 6th Dec 2013

Anonymous on 24th Oct 2013

Tina Mcaulay on 3rd Oct 2013

Elizabeth Dinning on 14th Aug 2013

Dave R on 18th Jul 2013

Mary P on 10th Jul 2013

Angela Lemanis on 11th Jun 2013

Jenny on 16th May 2013

Tanya Amos on 15th May 2013

Natasha Jessup on 23rd Apr 2013

Penni anne on 18th Apr 2013

Daryl on 11th Apr 2013

Helen on 4th Apr 2013

Leanne Cantarella on 22nd Mar 2013