AAA Cut Above - Property Cleaning & Maintenance
Commercial Office Cleaning, Pest Control, Garden Care, Lawn Maintenance, Mowing, Weeding & Cutting Rose Bay, Edgecliff, Paddington, Bellevue Hill, Vaucluse, Dover Heights, Manly Vale, Cammeray, Fairlight, Balgowlah Eastern Suburbs & North Shore
(02) 9371 ####

0422 22# ###

PO Box 2180
Rose Bay North NSW 2030

Map

7am-6pm Mon - Fri
Sat by Appointment
Commercial Cleans Edgecliff
Vermin Solutions Rose Bay
About Us
AAA Cut Above - Cleaning & Maintenance | Commercial Office Cleaning |
Garden Care,
Lawn Mowing, Weeding, Cutting Rose Bay,
Edgecliff, Vaucluse,
Eastern & Northern Suburbs
AAA Cut Above offers a range of professional cleaning services for commercial establishments and private customers in and around the Eastern Suburbs.
Call them today on (02) 9371 ####.
Office Cleaning Edgecliff | Eastern & Northern Suburbs
AAA Cut Above promises to provide you with service that is a cut above the rest.
Competent in handling office cleaning, pest control, gardening, lawn care, and property maintenance jobs, AAA Cut Above's professional assistance will give you the results you deserve.
Among the other services they offer are:
Daily or Weekly Cleaning

Window Cleaning

Move Out Cleans

Spring Cleaning

Garden Maintenance
AAA Cut Above has an experienced and well-trained team to provide fast and efficient solutions to cleaning, pest control, lawn and garden care, and rubbish removal.
Garden Care Paddington | Bellevue Hill
They can assist you in preparing your residential or commercial properties for sale or rent with thorough and comprehensive cleaning.
AAA Cut Above can get it all done in no time as they are committed to providing you with efficient, reliable, fast, professional, yet affordable services.
Pest Control Dover Heights | Rose Bay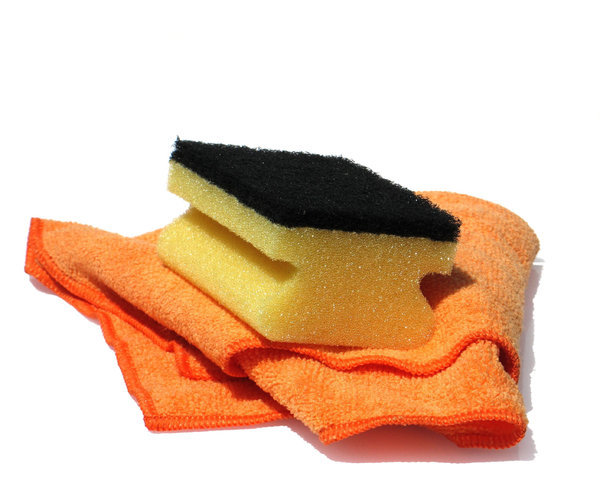 The experts from AAA Cut Above are also proficient in rendering safe and effective pest control treatments for offices and establishments.
AAA Cut Above strives to be environmentally responsible and follows an integrated pest management method so that fewer chemicals will be used in your office or home.
Lawn Mowing, Weeding, & Cutting Cammeray
With a deep understanding of the value of your space and its need for regular TLC, AAA Cut Above guarantees to give you full satisfaction.
AAA Cut Above is a fully licensed and insured business so you can be confident that you are dealing with responsible, dependable, and trustworthy professionals.
Book an appointment now by calling (02) 9371 ####.
---
View similar businesses near: Rose Bay North NSW
Payment Types Accepted
Visa, Mastercard, Paypal, Cash, Cheque, Paypal
---
Products
Office Cleaners, Residential & Commercial Cleaning, Window Washing, Home Maintenance, Garden Care, Lawn Mowing, Weeding & Cutting, Pest Control, Vermin Solutions
---
Services
Commercial Cleaning & Garden Care Rose Bay, Edgecliff, Paddington, Bellevue Hill, Vaucluse, Dover Heights, Manly Vale, Cammeray, Fairlight, Balgowlah, Eastern Suburbs & North Shore
---
Certifications
Fully Qualified & Insured.
---
Categories
---
---
"AAA Cut Above did a fantastic at cleaning my house. There are no more little grubby finger prints on the windows and walls. Thanks for doing such a wonderful job with such excellent service! My home has never looked better. AAA really IS a cut above the rest!"
Lee Gipson on 4th Jul 2018

Emily Rogers on 10th Apr 2018

Tom on 23rd Jan 2018

Sharon on 23rd Jan 2018

Angela on 23rd Jan 2018

Scott on 23rd Jan 2018

Jodie on 23rd Jan 2018

Sarah on 23rd Jan 2018

Maureen on 23rd Jan 2018

Wayne on 23rd Jan 2018

Jessica on 8th Nov 2017

Prabhdeep Singh on 24th Sep 2016

Alyssa Dennis on 19th Sep 2016

Shine corp cleaning on 19th Aug 2016

Kevin on 5th Aug 2016

Edward Ronkowski on 16th Jun 2015

Liam Meluleni on 16th Jun 2015

Jessica Yevich on 16th Jun 2015

Hosne Begum on 3rd May 2015

Ruth on 20th Aug 2014

Lauren on 20th Aug 2014

deepak gupta on 20th May 2014

Mark on 13th May 2014

Silvia Maccari on 10th May 2014