Premium
Laserscan Business Equipment Pty Ltd | Copier Rental Melbourne Printer Scanner Hire Sales
Office Equipment Rental, Office Equipment Service, Sales Rent Copiers, Laser Printer Hire Melbourne | Ringwood | Croydon | Mitcham
(03) 9727 ####

0425 70# ###

Factory 4 / 62 Ramset Drive
Chirnside Park VIC 3116

Map

8.30 am to 5.30 pm Monday to Friday.
About Us
Laserscan Business Equipment Pty Ltd - Office Equipment Rental Melbourne
Find a huge range of office equipment for sale, lease or rent through Laserscan Business Equipment.

Contact them today on (03) 9727 ####.
Office Equipment Rental Melbourne
Whether you are looking to hire or buy a photocopier, printer, scanner or fax machine or an all in one multifunction printing device, at Laserscan we can help you with your office equipment needs.
Laserscan Business Equipment offers Hire Photocopier and Printer Equipment that is fully maintained and supported with major brands including:
Ricoh
Lanier
Fuji Xerox
Konica Minolta
Lexmark
Hewlett Packard
At Laserscan Business Equipment we specialise in tailoring a rental agreement to your needs.
No need to lock in to long term lease contracts - you can rent office equipment from as little as a day to a year.
Trade Show Equipment for Hire Ringwood Croydon Lilydale all Areas of Metro Melbourne.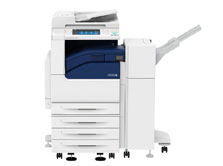 Setting up for a trade show?
Seminar?
Training event?
At Laserscan we can provide short term copier and printer rental equipment to give you high quality results as if you're still in working from your own office.
We will come and set up and install the office equipment anywhere in the Melbourne metro area even if it's only for a few days.
Rent Copiers Hire Printers
Laserscan Business Equipment Melbourne are the office equipment rental specialists, renowned for their high quality Copiers, Printers, Scanners and Fax Machines on a short or long term rental basis.
With extremely flexible rental plans it allows you to rent the office equipment of your choice from one day to a year or more.
The Service and Repair division is also available to look after your existing copier, printer, scanner or fax machine regardless of the make or model.
Laser Printer Hire Mitcham Croydon Chirnside Park Lilydale all aeras metro Melbourne.
You may book a service call online or contact Laserscan on (03) 9727 ####.
Laserscan service the entire Melbourne metro area with office equipment rentals and and service - Laser Printers, Multifunction Printers, A3 printers.
Make sure you check out the monthly specials.
Payment Types Accepted
---
Products
Office Equipment Rental, Office Equipment Service, Office Equipment Sales, Rent Copiers, Hire, Wireless Printers, Wireless Photocopiers, office printer repair, printer sales, colour laser printer, need to buy a printer, Wi-Fi printers, Faxes, Leading Brands including Fuji Xerox Printers, Ricoh, Aficio, Sharp, Konica Minolta, Lexmark, Hewlett Packard, Lanier, multifunction printers.
---
Services
Office Equipment Rental, Melbourne, Office Equipment Repair & Service Sales Ringwood, Printers Sales, Photocopier Sales, Croydon, Mitcham, Box Hill, Richmond, Collingwood, Fitzroy, Brunswick, Thomastown, Campbellfield, North Melbourne, Carlton, Parkville, Kensington, St Kilda, Toorak, Essendon, Yarra Ranges, Maroondah, Lilydale, Yarra Valley Ranges, Whitehorse
---
Categories
Office Printers & Photocopiers Office Supplies & Equipment Goods Leasing Services Printing Services Fax Machines & Services
---
---
"Great Products, great people and Service... totally recommended."
Joseph Sentor on 26th Jun 2012
Rasheed A on 18th Jul 2013

Symarco on 12th Mar 2013

Chris on 12th Mar 2013

Anton on 12th Mar 2013

Tony Ramos on 8th Jan 2013

Henry White on 3rd Jul 2012

Shelly on 21st Jun 2012

Robert Jefferies on 10th May 2012

Laura Smith on 28th Mar 2012

Michael Sparkes on 2nd Feb 2012

scotty46 on 23rd Jun 2010

Jess101 on 27th Jan 2010

Evilgod on 27th Dec 2009

lesleyloo on 14th Dec 2009

aussiegirl on 7th Dec 2009

Rita4 on 11th Jun 2009

JCB on 30th May 2009

jrh77 on 25th Nov 2008

pawdry on 7th Mar 2008

ChrisS on 22nd Feb 2008

JSenne on 29th Nov 2007