Drain Experts Plumber Toowoomba - Plumbing Services Gowrie Junction
Plumber, Plumbing Services, Waste Water Treatment, Blocked Drain, Emergency Plumber Toowoomba | Highfield | Gowrie Junction | Wilsonton | Rockville | Newtown
(07) 4615 ####

0406 67# ###

24/7 Plumbers
Plumbing Services Highfield
Waste Water Treatment Plants Wilsonton
About Us
Drain Experts

-

Plumber Toowoomba | Plumbing Services Gowrie Junction
Toowoomba's Drain Experts can tackle waste water treatment, blocked drains, plumbing maintenance with the latest plumbing technology, affordable prices and 24/7 service throughout the area.
Call them today on 0406 67# ###.
Plumber Toowoomba
A clogged drain, toilet bowl or kitchen sink could be one of the most troublesome issues to deal with at home.
Or even worse, trouble at a commercial water plant!
That's why it's important to know who to call at times like these.
Plumbing Services Wilsonton
Drain Experts, a 27-year-old plumbing service based in Toowoomba, Queensland, offers top quality personalised service, using the latest plumbing technology and at every hour of the day, every day of the week!
Far beyond your fixed-hour, one-man plumbing service, Drain Experts' team of qualified plumbers provides all-day comprehensive plumbing service for residential and commercial clients alike.
From homes and apartments to major Waste Water Treatment Plants, they are equipped to handle these jobs with ease!
Waste Water Treatment Plants Gowrie Junction

Blocked drains are particularly testy and pesky situations to deal with, especially when you cannot figure out where the problem is.
Fear not! Drain Experts have the means to address the issue efficiently, affordably and at short notice.
Drain Experts' services include: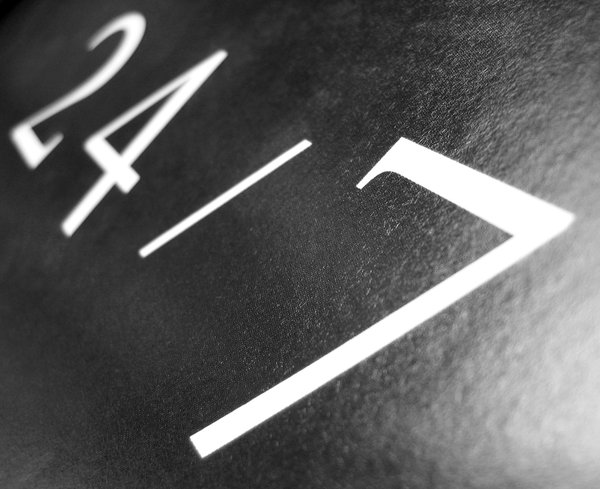 Blocked Drains

Drain Cleaning using State of the Art Drain Cleaning Equipment

Waster Water Treatment Plant Services & Installations


Plumbing Maintenance

Installations

Emergency Plumbing 24-Hour Service
Blocked Drain Rockville
As the ONLY company in Darling Downs using the advanced plumbing technology of the Drain Foaming Root Poisoning System (the Vaporooter), they are the blocked drain specialists on the block!
Drain Experts spare nothing in keeping up with the times, technological advancements and customer's needs.
The expert team has also invested in state-of-the-art drain cleaning equipment and CCTV drain cameras so they can do a complete drain-clearing and water treatment plant installation and servicing job for their clients.
Emergency Plumber Newtown
To unclog that drain and maintain your water treatment plant at tip-top shape, call Drain Experts 0406 67# ###, 7 days a week.
Emergency 24-hour Plumbing Service available!
---
Recommended Businesses
---
View similar businesses near: Highfield QLD
Payment Types Accepted
---
Products
Plumbing Services, Waste Water Treatment Plant Services, Blocked Drains, Waste Water Treatment Plant Installations, Emergency Plumber, Drain Cleaning Equipment, CCTV Drain Camera, Vaporooter, Drain Root Poisoning Foaming System, Blocked Drain Specialists, Clear Blocked Pipes, Remove Tree Root Blockage, Sewer Blockage, Hot Water Installations, Leaking Pipes, Water Leaks
---
Services
Plumber Toowoomba, Gowrie Junction, Wilsonton, Rockville, Newtown, Glencoe, Kingsthorpe, Birnam, Cranley, Harlaxton, Mount Lofty, Wilsonton Heights
---
Certifications
---
Categories
---
---
"The phone number is wrong. I have had the phone number for 20 months so Michael Lynch is losing business weekly.

The new numbers are 46152015, 46370888, perhaps the old mobile is still correct?

Calls to me are now complaining the old number still appears on the website."

"My kitchen sink had a blocked drain, and a man from Drain Experts came over at 9pm on a Sunday night to fix it for us. He fixed it in half an hr, and charged a very reasonable rate. Thanks again! "
John Sands on 14th Sep 2016

Leah Teller on 14th May 2012
Laura Money on 16th Jun 2022

Salli Gooden on 26th May 2022

Salli Gooden on 26th May 2022

Carl Murray on 1st Feb 2022

Jason Alex on 20th Aug 2021

David on 14th Mar 2019

anonymous Me on 9th Feb 2018

Lee Duggan on 28th Aug 2017

Brock Poninski on 18th Jul 2017

melissa wheat on 24th Jun 2017

Liam Mcglinn on 21st Mar 2017

Lorraine Fenton on 9th Jan 2017

charlie carol on 14th Sep 2016

Yan Vyater on 14th Sep 2016

Jason Sutton on 15th Mar 2016

Eugene Wheeler on 14th Jun 2015

Clint on 26th May 2015

Jeffrey Moore on 25th Apr 2015

Gregory Mboelter on 4th Apr 2015

Dane Ryan on 11th Dec 2014

Brian Stewart on 10th Oct 2014

Andrea Mahon on 25th Sep 2014

Andrea Mahon on 25th Sep 2014

Nat Cook on 16th Sep 2014