Moorey's Rubbish Removal Kincumber
Rubbish Removal, Waste Removal, Building Waste Collection, Cheap Rubbish Removal Kincumber | Gosford | Central Coast | Ettalong Beach | Woy Woy | Avoca
0418 63# ###

Monday - Sunday: 9am-5pm
Rubbish Removal Gosford
Waste Removal Gosford
Cheap Rubbish Collection Macmasters Beach
About Us
Moorey's Rubbish Removal

- Waste Removal Gosford | Rubbish Removal Kincumber
For efficient and quality junk removal services throughout the Central Coast region, call Moorey's Rubbish Removal on 0418 63# ###.
Rubbish Removal Kincumber
Got old furniture? Dusty kitchen appliances that you don't use anymore? Broken frames? Pre-loved toys?
You'd be surprised at how much space you can save by ridding yourself of all the junk that you've accumulated over the years.
A clean home, free of unnecessary clutter will help de-stress your mind and give your home a brand new feel about them.
Building Waste Collection Gosford
Moorey's Rubbish Removal is a business that has been operating for over 17 years.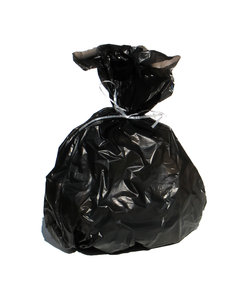 They're experts in removing junk and waste and can take away just about anything you can think of that you no longer want. Recliners, broken tables, desk lamps, old computers and those horrible weddings gifts you received from that fourth removed cousin – can all be taken away leaving you with the clean and spacious home you've somehow lost throughout the years.
Waste Removal Gosford
Moorey's Rubbish Removal prides themselves on their personal touch and tailoring their service to meet the needs of their clients.
If you have any queries or advice on removing your rubbish, Moorey's Rubbish Removal is the one to call.
Rest assured that when you're dealing with Moorey's Rubbish Removal, you're dealing with the best in the business.
Waste Collection Ettalong Beach
Moorey's Rubbish Removal offers their clients the most competitive prices on the market.
Don't hesitate to call them today for your free quote.
They're committed to being flexible to suit the needs of each and every one of their customers and are available 7 days a week to remove your rubbish!
Cheap Waste Collection Avoca
It's time.
Out with the old and in with the new!
Wait no longer before giving yourself the space and zen-like peace of mind you deserve.
Give Moorey's Rubbish Removal today on 0418 63# ### for more information.
---
View similar businesses near: Kincumber NSW
Payment Types Accepted
---
Products
Rubbish Removal, Cheap Rubbish Collection, Waste Removal, Residential & Commercial Waste Services, Rubbish Collector, Truck For Hire, Junk Removals, General Clean Ups, Waste Disposal, Domestic Waste, Residential Rubbish, Industrial Waste Removal, Waste Removal, Home Rubbish
---
Services
Rubbish Removal Kincumber, Central Coast, Gosford, Woy Woy, Avoca, Green Point, Erina, Springfield, Picketts Valley, Copacabana, Macmasters Beach, Davistown, Matcham, Wamberal, Bateau Bay, Erina Heights, Saratoga, Empire Bay, Wyoming, Killcare Heights, Umina Beach, Ettalong Beach
---
Categories
---
---
There are no reviews for this business
Max Simpsin on 16th Mar 2021

Libby Watson on 18th Dec 2018

Joan Carter on 3rd Dec 2018

Amy on 3rd Dec 2018

Kerry on 12th Nov 2018

James Lopaaz on 27th Sep 2018

Jack Fadres on 28th Aug 2018

Will Baylebridge on 7th Feb 2017

Phil & Sue on 17th Jan 2017

David Hodge on 4th Dec 2016

Bridgette on 15th Nov 2016

Julie on 19th Sep 2016

Saturninus Sasho on 15th Sep 2016

Kevin on 5th Aug 2016

Angel Cariloa on 20th May 2016

Tracy Ashley on 5th Feb 2016

fabio on 23rd Sep 2015

Kenny A on 21st Sep 2015

Jasper Sung on 24th Jun 2015

Edward Ronkowski on 16th Jun 2015

Liam Meluleni on 16th Jun 2015

Jessica Yevich on 16th Jun 2015

Cathy Flowerday on 14th Apr 2015

Ritika Sharma on 11th Apr 2015