Risk Reduction Services Australia - Risk Management Gold Coast
Risk Management, Work Health & Safety, Ergonomics, Manual Handling, Occupational Health & Safety, Training Robina | Southport | Brisbane | Surfers Paradise | Gold Coast
(07) 5593 ####

0407 53# ###

24 Ballyliffen Court
Robina QLD 4226

Map

24/7
Risk Management Gold Coast
Work Health & Safety Surfers Paradise
About Us
Risk Reduction Services Australia - Risk Management Gold Coast | Work Health & Safety Surfers Paradise

Risk Reduction Services Australia are workplace safety specialists helping Gold Coast businesses create a healthy work environment.
Contact them today on (07) 5593 ####.
Risk Management Gold Coast
Protect your workers and your bottom line with Risk Reduction Services Australia.

Each year in Australia, businesses spend millions of dollars paying for work-related accidents.

Manual Handling Brisbane
That money would be much better used preventing those accidents from happening in the first place.

And that's where Risk Reduction Services Australia comes in.

Work Health & Safety Surfers Paradise

At Risk Reduction Services, we understand that accidents happen, but we also know that many so-called accidents are absolutely avoidable.

Rather than react after issues arise, why not prevent the problems from popping up in the first place?

This will not only protect the health of your most valuable asset - your employees - but it will also save you money in the long run.

Ergonomics Training Robina
We're determined to make your workplace safer and reduce your overall costs - let us show you how.

Some of our services include: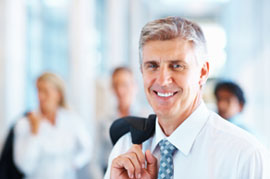 Ergonomics

Evaluation

Safety Training for Employees

Leadership Programs

Occupational Health & Safety (

OH&S

) Compliance

Risk Reduction Services

Risk Management



Since every business is different, we adjust our services to fit your specific concerns and needs.

We've worked in the industry for more than 34 years, so we've seen it all and can help you understand the potential dangers that linger in your workplace.

Occupational Health & Safety Brisbane
You might be surprised by some of the potential dangers existing at this very moment, so don't wait before it's too late.

You already know that prevention is exceptionally more economical than reacting to accidents after the fact, but you might be surprised to discover just how affordable our services are.

With our competitive rates, you'll start saving right away!

By going with Risk Reduction Services Australia, you're doing the right thing by your employees and by your pocketbook.

Workplace Safety Australia
So go ahead and make the first sensible move by calling us today.

Risk Reduction Services Australia is located in Robina and serves clients throughout Brisbane 24/7.

For more information, call (07) 5593 #### or visit us online.
---
View similar businesses near: Robina QLD
Payment Types Accepted
Cash, Visa, MasterCard, Direct Debit
---
Products
Security Assessments, Strategy Workshops, Security Awareness Training, Business Continuity, Standard Operating Procedures, Cultural Preparation and Protection, Risk Reduction, Ergonomics, Risk Management Consultants, Training, Leadership, Workplace Health and Safety, Occupational Health and Safety, Risk Management, Ergonomics, Manual Handling
---
Services
Risk Management, Work Health & Safety Gold Coast, Brisbane, Surfers Paradise, Tweed Heads, Robina, Southport, Bundall, Helensvale, Robina Miami, Reedy Creek, Tweed Heads South, Oxenford, Hope Island, Ashmore, Banora Point, Queensland, Australia
---
Certifications
Masters in Management
Degree in Physiotherapy
Masters in Occupational Health and Safety
---
Categories
---
---
"They were very helpful in sorting out my problems and did it quickly and without fuss."
John Gilbert on 14th May 2013
There are no reviews for this business